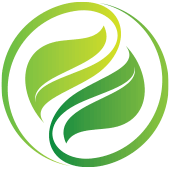 Phoenix Services Dunedin is committed to ensuring our operations products and services have a positive impact on the environment. As well as complying with all legislative or regulatory requirements, we are actively seeking new ways to reduce the environmental impact without compromising service.
We aim to reduce our impact in the following ways:
WASTE MANAGEMENT AND RECYCLING WASTE
We aim to reduce our solid waste by recycling as much as possible.
ENERGY CONSERVATION
Our premises are modern and have up to date energy reducing systems.
EMISSIONS CONTROL
Phoenix Services vehicles are serviced regularly to ensure lowest possible emissions. All emission producing plant and vacuum filters are cleaned and serviced regularly.
CHEMICAL WASTE MANAGEMENT
All chemicals are stored safely, labelled correctly and the correct dilution procedures are followed strictly. We ensure that harmful chemicals never reach the storm water system.
ADHERING TO OUR CUSTOMERS ENVIRONMENTAL POLICIES
Phoenix Services aim to follow our clients own environmental policies where applicable.
ON-GOING TRAINING AND IMPROVEMENT
All Phoenix Services employees are trained on environmental awareness and are encouraged to be pro active with reducing the negative impact on the environment.